Air Freight Services Available for Central America and U.S. West Coast
By:Admin
Air Freight
Services Continue to Expand Throughout Central America and the U.S. West Coast
Central America and the U.S. West Coast are now home to increased air freight services, courtesy of one of the world's leading logistics companies. With decades of experience in facilitating fast, efficient shipping services across the globe, this logistics company has now expanded its air freight services to these regions.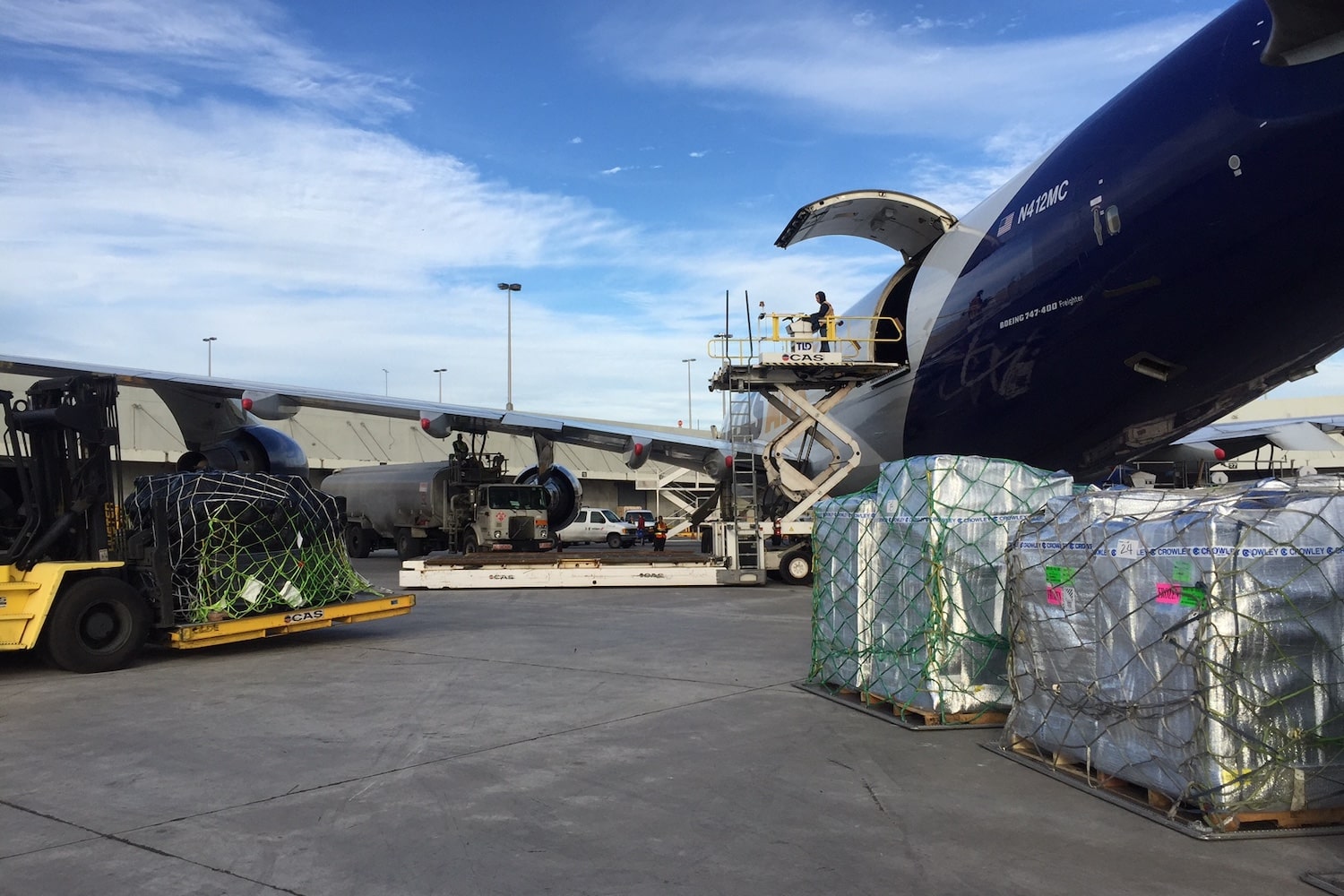 The added benefit of these new shipping options comes from the ability to transport goods with speed and efficiency, especially for businesses operating within these recognized and rapidly expanding markets. This particular logistics company is known for providing superior, timely services, and now with the introduction of air freight services to their arsenal, trade in the region has never been more efficient.
For several years, air transport and expedited shipping have been increasingly popular among businesses, thanks to the benefits of short delivery times and reliability. With this new service, customers can expect on-time deliveries and cost-effective shipping options across Central America and the U.S. West Coast.
In addition to providing air freight services, this logistics company also offers LCL (less than container load) and customs brokerage services. Their focus is to simplify the shipping process for businesses operating in these regions, optimizing logistics operations.
Air cargo transportation involves the shipment of goods in an aircraft and is an ideal solution when timing is of the essence. Air freight helps companies meet challenging timelines, especially for businesses transporting time-sensitive products like vaccines, perishable food items, medical supplies, and industrial machinery.
Additionally, the consolidation of these services into a single package allows businesses to easily transport their products indoors without needing to worry about engaging multiple service providers or additional processes.
The new service is part of the company's strategy to reduce shipping times for businesses, especially for the time-critical or protection of high-value products to the destination. The introduction of air freight services will undoubtedly improve the customer experience, reduce supply chain disruptions, and optimize processes for businesses of all sizes.
By leveraging their extensive experience, resources, and logistics expertise, this logistics company continues to unlock better ways to serve businesses across key markets. With this latest development, they are well-poised to help businesses forge ahead, create new opportunities, and thrive in the fast-paced global trade arena.
In Conclusion
In summary, air freight services are now available to businesses operating within Central America and the U.S. West Coast. With a focus on improving the supply chain, reducing shipping times, and optimizing processes, this logistics company has added a new dimension to their service offerings in the region. The introduction of air freight services is timely, providing businesses with a cost-effective, efficient transport method that will improve the customer experience and fuel business growth.