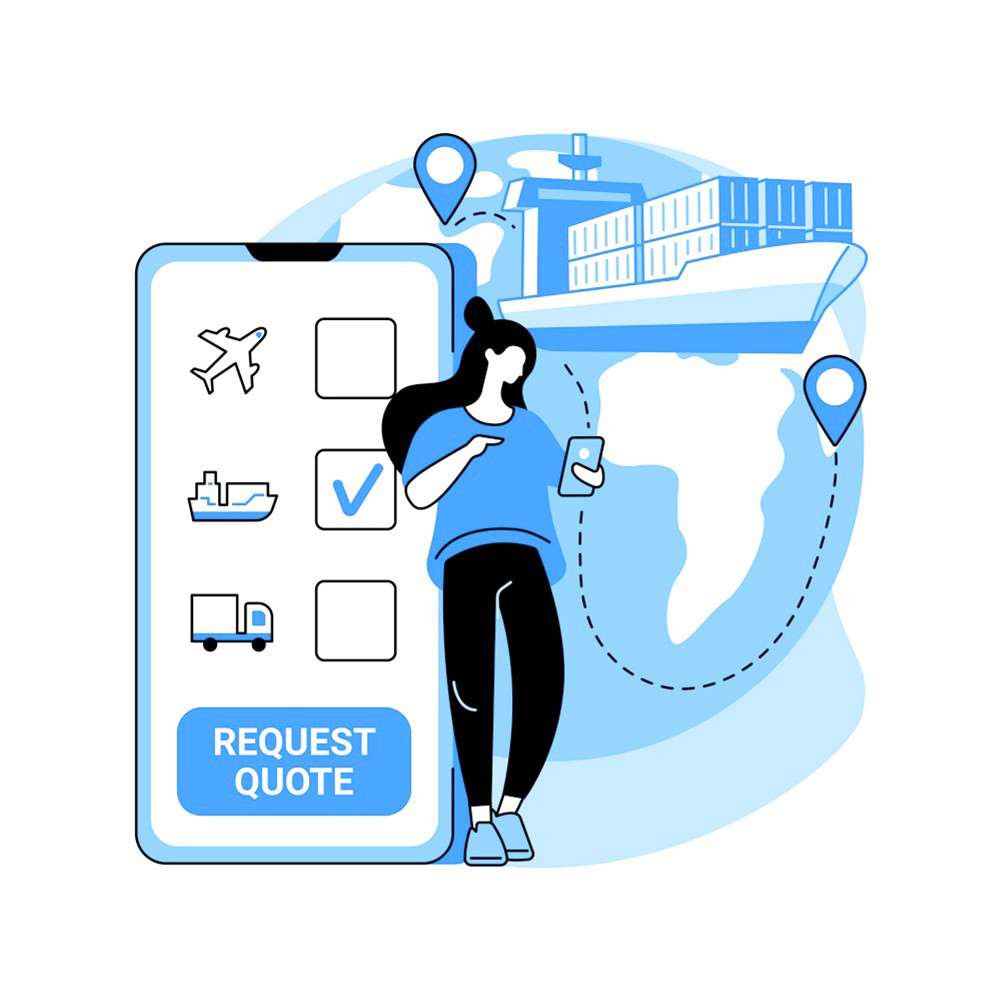 Generally, FBA Amazon shipping is always door to door. If you want DDU, you need to pay the taxes when shipment arrive, our agent will notify you pay the taxes and use your import ID to make the import customs clearance. If DDP, our agent will use their import ID to make the customs clearance and help you pay the taxes by their import ID. After pay the taxes, we can delivery your goods to Amazon, after Amazon confirm all goods, then our service is finished.
If you have company and you have import ID and taxes ID, we suggest DDU. Because after the goods are sold, you can apply for a tax refund, it will save your costs and increase you profits.
We support cargo consolidation,repacking and labeling. If you have 3 or more suppliers,we ca help you collect goods in our warehouse,when we receive all goods, if necessary, we can help you make the cargo inspection, labeling and repacking. Generally,we suggest one carton 3 labels, because during transportation, some labels may be damaged due to friction. If the label is damaged, Amazon will not be able to scan the goods, and the goods can not to be entried the warehouse. Returning and re-labeling is another cost, which not only requires additional cost, but also delays the time for the goods to be sold. This will undoubtedly cause huge losses to customers. And then,when we receive the goods,we will check the goods package and labels, we must ensure that the packaging is qualified and meets the carrier's transportation requirements.
To USA, Canada, Australia and other Amazon, we have sea, air and express shipping. But to Europe, like UK, Germany, Spain, Italy and so on, we have air, sea, express, railway and truck shipping.
Door to door, DDU, DDP, it totally depends on your choice.
FBA Amazon shipping, we support by sea, by air, by express, by train and by truck delivery to Amazon fulfillment.
Almost every month, we ship goods to the Amazon of various countries. We most often ship in the United States, Canada, the United Kingdom, Germany, Spain, Europe, and Australia.
Here are FBA Amazon shipping advantages, door to door delivery, packing repacking labeling palletzing, online tracking, import ID, ship by LCL FCL air express and so on, cargo consolidation, oversea warehouse in USA CA UK DE AU EU, cargo insurance, duties and taxes paid